Shot at the same spot; but great to see when these cars are coming through….
You have to be creative!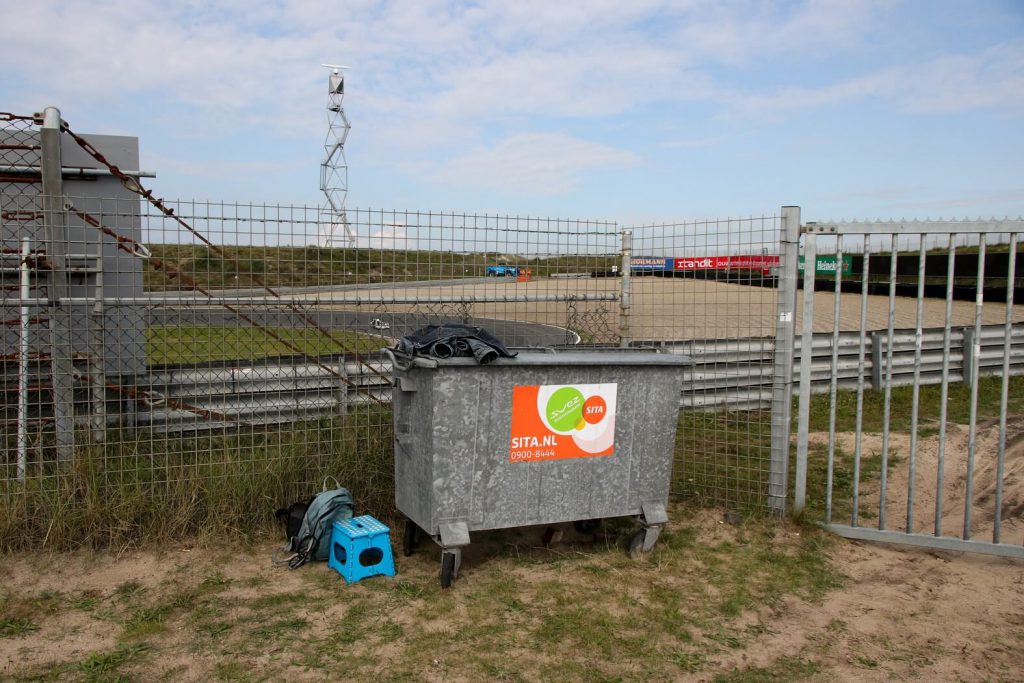 If you're not tall enough, count yourself lucky when there is a metal garbage bin near the fence at the outside of the Tarzan corner…..
If the lids are closed, it is strong enough to hold at least three persons….!
I did and tried, with succes, in my honest opinion…..