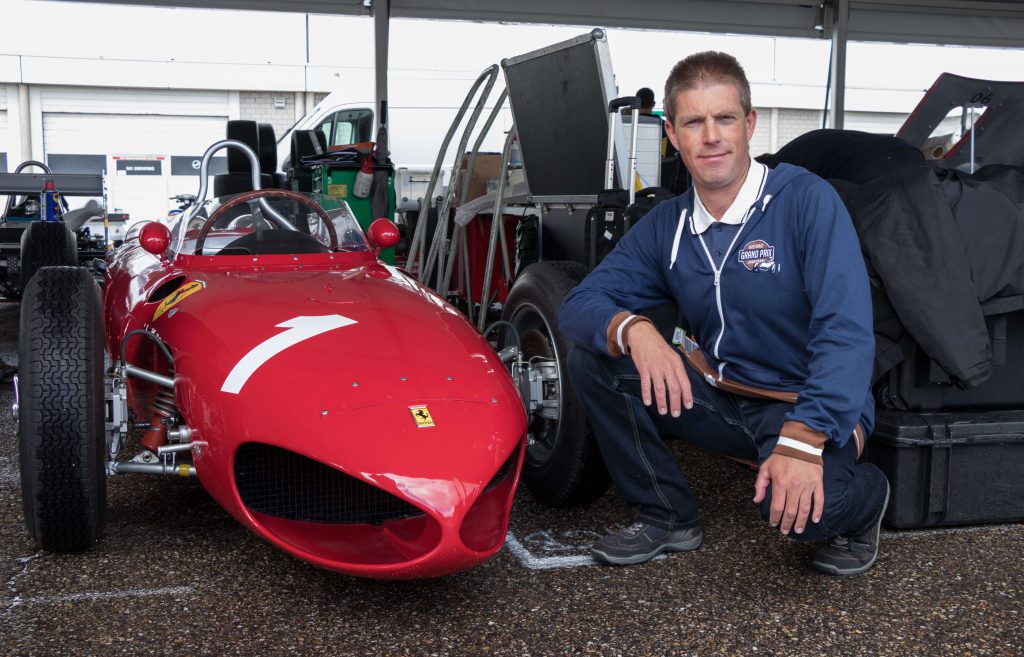 Noel Meerman from the city of Goes, Holland, became involved in following and watching motorsport in 1996.
Having visited several Grands Prix, including Monza 2011, a long wish he dreamed of and eventually realised, he also became interested in other competitions and classes.
Being a huge Ferrari afiniciado, he regularly attends the Italia Zandvoort event. Visiting the historic events in Zandvoort and Spa provide the opportunity to see these cars which made history and that history is catching his interest enormously; reading all about it. His model car collection features mostly some stunning die cast models from brands such as Exoto, CMC and Minichamps; models which do become future collectors items…..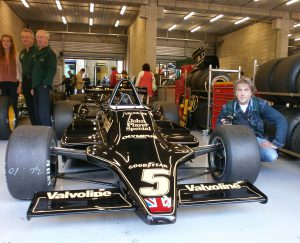 John van der Horst from the city of Middelburg, Holland, became involved in following and watching motorsport in 1978. Due to a classmate who followed F1.
He became fascinated with the JPS Lotus cars and learned more from the sport by visiting the library and reading the annuals of Heinz Prüller and Ulrich Schwab.
Having attended several Grands Prix in Holland and Belgium, he never forgets the first time he visited the Dutch GP of 1979; witnessing Gilles Villeneuve passing by on three wheels.
He likes the historic events because of the open atmosphere. His specialisation is collecting almost anything regarding the 1978 F1 season, as the Lotus type 79 is his ultimately favourite car.
Among the collection are books, mags, cards, photos, stickers and a original JPS Lotus jacket. A Good Year rear tyre provides as a coffee table for years.
His model car collection features mostly Tamiya kits; build and painted together with a modeling friend. Thanks to a professional builder he owns two different kits from the Lotus 79 from Studio 27, as well as the Lotus 80 from that brand, plus an ACE kit from the Shadow DN9B, in which Dutchman Jan Lammers raced.

His greatest wish however is meeting one day with his hero;
Mario Andretti.
About our photography
For those interested and keen of wanting to know how we manage the way we take photographs, let us tell you…..
Most of the detail photographs and some snapshots were taken with an Olympus D-700 digi compactcamera….
Some photographs from cars at speed in 2011 and 2012 were taken with an older Kodak digi compactcamera using the -sports- menu; some of these are not quite so bad!
An Olympus OM2n analogue camera has been long time used by John, on which he is particularly fond of, accompanied by some original OM Zuiko lenses and FUJI 400 film.
Nowadays he lets taking care of developing the film and scanning the negatives for putting on a cd-rom, and in the past few years in a high resolution format; with the possibility to rework these on pc software.
Since 2013, Noel works with a Nikon D 7100 with an appropriate zoomlens, from which he is just harvesting the fruits of labour….
By 2014, our capabilities and gained experience were evolving; we were happy with the results of our efforts particularly at the events in 2016. It's an ongoing process, but hey, we are just hobbyists who try to improve with motivated enthusiasm…
At the Spa Six Hours 2015, John quitted using the analogue camera for various reasons….
Eager to learn and discover and with credit to some photography friends, in 2015 and 2016 he worked with a Nikon D80, Olympus PEN EP2 and a Canon EOS50D; all fitted with appropriate lenses….